Day 16- @TeachThough 30 day reflective teaching challenge 
If you could have one superpower to use in the classroom, what would it be and how would it help?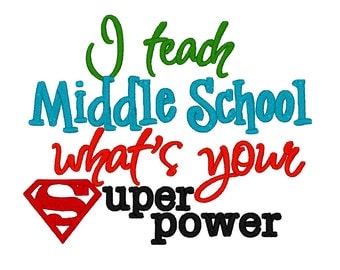 All highly effective teachers I have observed have super powers. From be ultra organized to managing a class full of energetic youth. This reflective challenge gives me unlimited possibilities from ending poverty and bullying to exposing students to all the wonders of the world! So what would be the ultimate SUPER power for a teacher?
The ability to clone or duplicate self to be available for ALL students all the time. With class sizes on the rise and students arriving in the classroom with broad ranges of abilities and skills it would be nice to take the time to work with each student individually. Imagine meeting every child where they are and helping them grow? It would help with relationships, allowing all those in need to get the specific help they deserve in the classroom in a timely manner. Students would not be able to slide through the cracks.
Imagine one to one teacher to student ratio! OH the places we could go! We would climb every mountain, reaching our goals together!